Our Puppies Page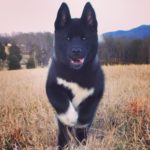 We Love Akita Puppies!!
Lillie and Ryko have been bred and puppies are due October 25, 2023!!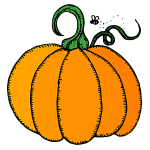 1850.00 ( You pick up)
2000.00  delivered by ground up to 2 hours towards you.
                        2250.00 puppy delivered via AIR
---
Pups come with Full AKC Registration. 
Please contact by sending us an email to rhakitas7@gmail.com to ensure your puppy is still available. Although we strive to update this site immediately following the sale of a pup, we sometimes get behind an hour or so. You can also call or text – which is preferred. 812-320-0240
Once you have been notified of the pup's availability, you have several options to send your payment to us. At eight weeks of age, the puppy is old enough to ship by air. At seven weeks/end of the sixth week – the puppy is old enough to pick up by its new owner or be delivered by ground by us.
Sending Payment for your Pup
We can accept payment in a few ways.  We will send you an invoice via email which you can pay online OR you can call us and give us a credit card number over the phone.   Very simple. We also accept Zelle and Venmo!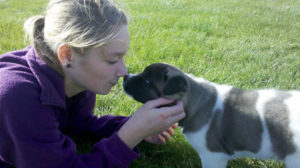 Rodriguez Hill Akitas gladly takes deposits for future pups. This is how it works.
'PRIORITY CHOICE Plan'
We designate 3 puppies from each litter for the First Pick Choice. That is – we take deposits for 1st 2nd 3rdPick male and 1st 2nd  3rd Pick females in each litter scheduled. When the dam has a litter of pups we hold posting the litter to the public until all our Priority Choice Customers have selected their pup. Our first call is to the 1st in line for both male and female, then second then third. These six customers are given "Priority Choice" to the pups in the litter. Once the pups are selected by their new owners – we post the remaining to the public.
Process: We will always have a notice posted on our Home Page stating who is expecting and when. Also, on our Puppy Page – there is a listing of litters on the way and WHO – what female – is having the litter.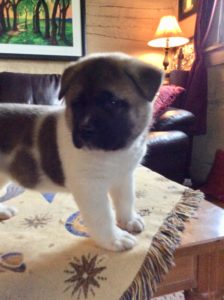 Contact us to verify what positions are available. We will then email your invoice so you can secure your position with your deposit. (deposits are 50% down) It is an easy process! By simply selecting "Pay Invoice" on your invoice, it prompts you to enter your credit card information. (Please note: you do not need a paypal account to pay a paypal invoice) You press send and we get your deposit on our side immediately. We also send you a receipt along with other docs showing what litter you are in line for and what priority position you hold. Your final payment for your new pup will be required at the time you make your choice from the litter
As Stated in our "Guarantee"
Should a litter/puppy not be produced – Priority Choice customers shall have their deposit transferred to another litter of their choice on the ground and or given available choice on the next litter available. In the rare event that RH Akitas is not able to supply an Akita puppy to the customer, a Refund of the "Priority Choice" deposit will be refunded 2-4 weeks after the request has been received. Priority Choice refunds are not given for any reason other than a puppy not being available. We do not give refunds if a certain color, pattern, size, or any other physical attribute is not present on puppies in the litter. In all – we do all we can to make the buyer completely happy and proud owners of a premium quality AKC Akita puppy.
Rodriguez Hill Akitas
rhakitas7@gmail.com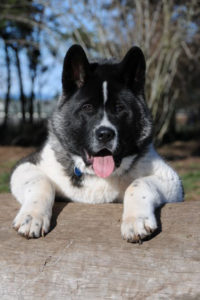 ALL PHOTOS ON OUR SITE ARE of AKITAS/PUPS WE HAVE PRODUCED!