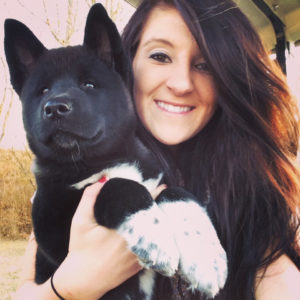 Seller guarantees the following:
This puppy is guaranteed for a period of 3 days against viral diseases such as:  Parvovirus, Distemper, Coronavirus, Parainfluenza, Adenovirus II, and Leptospirosis. Please insure you do not expose your puppy to dog parks or to households that have had sick dogs/cats in the past year.  These viruses can be shed from ill dogs into their owner's home.  Some viruses such as Parvo can live 6 months to a year inside the owner's home and can be present on clothing, furniture and shoes!  So, until your puppy's immune system is well protected by a full series of vaccines – 16 weeks – please keep notice of where you take your puppy. Please…insure your puppy is properly vaccinated into his/her adulthood at all times.
This puppy is also guaranteed to pass OFA evaluation at the age of 24 months with an Excellent, Good, or a Fair rating. Failure to get an OFA evaluation before before two years of age and or breeding nullifies the guarantee.   If your dog fails to achieve an OFA rating of Fair or better, simply mail us a copy of the OFA report, xrays, and documentation from your vet stating that the dog has been sterilized and we will give you a puppy when one becomes available. We will not replace any dog that is found to have hip problems due to environmental issues or poor nutrition. 
Under no circumstances will refunds be made in lieu of a replacement.  If buyer chooses not to receive a replacement puppy, all sales become final.
Buyer agrees to the following:
Buyer agrees to read the complimentary Akita information that is provided.
Buyer agrees he/she has read and accepts the "About Us" on seller's website – www.rhakitas.com
Buyer agrees to provide complete veterinary care for the dog.
Buyer agrees to maintain dog on a monthly heartworm preventative throughout the dog's life.
Buyer agrees to have dog in a house or kennel area with proper shelter available at all times.  Never let the dog roam free unsupervised.
Buyer agrees this dog will not be over exercised or constantly go up large flights of stairs before the age of 2 years. (over 2 stories of apartment type stairs) The puppy has soft bones and this could cause irregular growth of the hips and elbows.
Buyer agrees to not breed dog until proper health checks have been administered.
Buyer agrees to email a picture of the pup every year if possible.(not required but we love photos!)
Buyer agrees to assume all responsibility for dog once ownership has been transferred.
Seller cannot be held responsible for any legal ramifications concerning this dog.