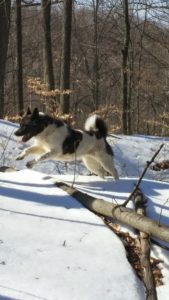 Mia is our newest girl here at RH Akitas. She is indeed glorious and her intelligence level has been a never-ending wonder since she was a pup.
She trained fast and loves to run free and retrieve anything she can find to bring to us.
She is quite docile and has a temperament second-to-none.
She loves kids and is friendly with strangers. However, she is quick to stand up front if she senses any threat to her home or her humans.
Her coat is thick, showing off her brindle markings.
She is an athlete and her nickname is "Tigah" as in "Mia the Tigah!"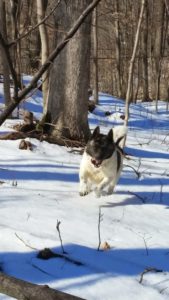 Her ability to leap and bolt is incredible when she is let loose for Adventure Time each day in our forest.
Even though she is free to run, she always circles back to us to check in and get the OK to go out further.
Mia never ceases to to amaze us when it comes to the cuteness factor. She is a special girl and is quick to grab your attention.
She is simply EPIC!